iMove Physiotherapy
iMove Physio Miranda provides comprehensive treatment, advice and support to help get you back to doing what you love. Our experienced physiotherapists work 1 on 1 with you to ensure you get the best management for your injury. You will receive a detailed explanation of your condition, the latest hands on treatment to help you move better and a guided exercise program. Our team has a strong focus on performance optimisation and prevention, not just injury rehabiltiation. We can help you run faster, throw further and lift more, by analysing and improving your technique.
Our physio's can help you perform to your potential, we specialises in:
Rehabilitation
Sports Injury
Running
Mens & Women's Health
Performance Optimisation
If you suffer from any kind of muscular pain, have recently had an injury or would like to take preventative action, then please call 9540 1044 to make an appointment. Our physiotherapy clinic is conveinently located on the ground floor of Miranda Medical Centre.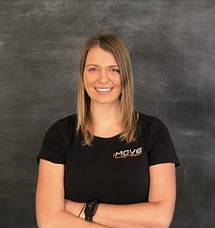 Alex Burgess
Alex Burgess brings with her a wide variety of experience to our Physio team at Miranda.
She has a special interests in back & neck conditions, knee surgery and injury and womens health Physio. Being close to Miranda Medical centre Alex has helped several people through their surgery journeys.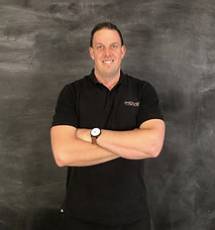 Hayden Garner
Hayden brings amazing experience to iMove Physio Miranda. He has completed advanced spinal and back physio courses as well as returning to university to undergo titling and specialisation which only a handful of physio's in Australia go through.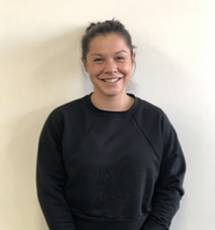 Emma Lyon
Emma is also an experienced local Physiotherapist at iMove Miranda. She has lived in the shire most of her life and has spent her physio career working here as well.
Surgical rehabilitation and injuries around ankle, knee and shoulder are Emma's passion. Combined with this she enjoys competing in Golf and cross-fit and understands the demands of these athletes.
How the iMove team can help You

Rehabilitation
If you are recovering from surgery, dealing with chronic pain or managing a longer-term condition we can help. We understand that rehabilitation involves both physical and personal recovery, and at times can be overwhelming. You can rest assured that we will be there every step of the way to help you reach your goals.

Sports Injury
Has a recent injury sidelined you from the action? Do you have a nagging injury that constantly hinders your performance? Would you like to perform at your peak level again? We are here to help you recover so you can get back to doing what you love.

Running Specialists
Run to your full potential. We perform an intitial diagnosis to assess your structural makeup and running technique. We then deliver personally tailored treatment options to improve your cadence and overall performance. Let us help you get the most out of your body.

Mens & Womens Health
Helping you achieve a positive and healthy lifestyle is our main goal. We provide tailored treatment and advice for men and women of all age groups and walks of life. The iMove ethos is to always consider the whole picture including: general exercise, diet, stress and sleep. Our supportive team is 100% dedicated to helping you achieve long-term success.
Get Started & Perform to Your Potential
iMove Physiotherapy Miranda provides professional treatment to help you recover well and perform better. Our goal is to help you achieve a positive and healthy lifestyle.
If you have been referred by a GP under an 'enhanced primary care plan' then the service is completely bulk-billed. Speak to your GP today to see if you qualify.
For those not under an 'enhanced primary care plan' consultations cost $90. Consultations are 40-minutes in length and are covered by most major health funds. We have HICAPS available on site for claims.
If you have any more questions or would like to book an appointment then please call 9540 1044. We look forward to hearing from you and assisting you on the road to recovery.