Miranda Dental Centre
One of the things we hope to do is to enable you to "smile with confidence and comfort". Your smile is the first thing those around you notice, and one of our goals is to help you feel comfortable and confident with your smile. At Miranda dental clinic we partner with our patients to help them achieve and maintain a lifetime of excellent oral health.
We provide exemplary service in all aspects of cosmetic, periodontics, orthodontic, restorative, and general dentistry. We take pride in our state-of-the-art facility, where many advanced procedures can be performed safely and comfortably. Technology at our clinic includes digital x-rays, intraoral cameras, quiet electronic drills, dental lasers for in-chair whitening procedures. Our facility is continually advancing as our dentists frequently attend and participate in continuing educations courses and seminars across the country.
We are located in suite 8, 573 Kingsway, Miranda 2228. If you would like to make an appointment or find out more information then please call us today on 9540 1044.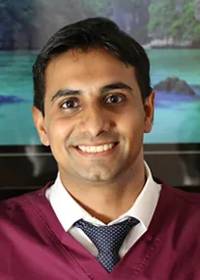 Dr. Abhay Kohli has a warm, caring and gentle approach to put even anxious patients at ease. He is a focused and dedicated dentist who takes dentistry as his passion and always shows duty of care towards his patients.
Dr. Kohli is constantly involved in postgraduate education and has a special interest in Dental Implants and Orthodontics, which includes braces and clear aligners. He has completed a postgraduate comprehensive course in Implantology and Orthodontics (controlled arch therapy) which enables him to diagnose airway issues and problems with facial profile of growing kids. He has also completed course in Temporomandibular Joint disorders (TMD) which helps him treat patients having joint disorders; long standing head and neck pain. He is currently doing postgraduate residency in Dental Sleep Medicine and treating his patients who have problems like snoring/sleep apnoea/bruxism. During his clinical experience, he has done advanced courses in Bone grafts, Sinus lifts and Intensive implant surgeries.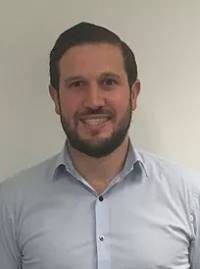 Dr. Nicholas Coughtrey grew up in Southwest Sydney and after completing a Science Degree at the University of New South Wales he obtained a Bachelor of Dentistry Degree from the University of Sydney. He currently resides in the Shire and loves the location and people.
Dr Coughtrey finds dentistry to be an extremely rewarding career. He particularly enjoy working with patients to directly address their concerns regarding their teeth. These concerns may be the appearance of their teeth, the function of their teeth or a even a painful toothache. Dr Coughtrey is interested in all areas of general dentistry from crown and bridgework to root canal treatments to simple cleans and fillings. He regularly attends courses to further improve his dental knowledge and range of treatment techniques. Outside of dentistry his my interests are sports and the outdoors – he particularly enjoys exploring the beautiful beaches of the Shire and the South Coast.

Preventative
Cosmetic Dentistry
Orthodontics
Periodontics
Endodontics
Pediatric Dentistry
Dental Implants
Dentures
Jaw Joint Disorders
Anti-Snoring Treatment
Clear Braces
Teeth Whitening
Dry Mouth Syndrome
Book an Appointment | 9540 1044