Miranda Chiropractic Clinic
Miranda Chiropractic Clinic
Miranda Chiropractic Clinic is conveniently located within Miranda Medical Centre. Our team of Chiropractors Zak Mikulic and Alvin Goh specialise in evidence based diagnosis and multi-modal management of the pain and dysfunction of neuro-musculoskeletal conditions.
We offer leading edge, evidence-based treatment, wellness programs, integrated consulting and assessment services with aim to reach your goals. We provide treatment of muscle strains / sprains, back and neck pain, shoulder pain, arm and leg pain, joint pain, mobility restriction and other muscle and joint based injuries and conditions.
Whatever your spinal condition, from neck to lower back, or musculoskeletal injury, from feet to shoulder, we can provide open and honest advise about the likely cause of your condition, treatment options and a range of heath care avenues.
Appointments are available Monday to Saturday: 8am to 7pm.
Miranda Medical Chiropractic is located in suite 4, 573 Kingsway Miranda, NSW 2228.
Chiropractic Treatment Options Available
All our practitioners are up-to-date with all current techniques and science relating to treatment of spinal and musculo-skeletal conditions. The main adjusting and soft tissue techniques we use include:
Diversified

Gonstead

Activator

S.O.T

Mobilsation

Deep Tissue Manipulation
Trigger Point Therapy

Cold Laser Therapy

Dry Needling

Active Release® Technique (ART)

Myofascial Release
The Conditions Our Chiropractic Clinic Treats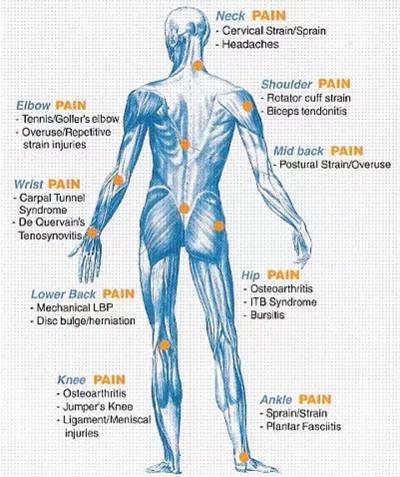 We Bulk Bill Services:
Medicare EPC plans
NSW WorkCover claims
CTP claims (Motor Vehicle Accidents)
Private Patients:
HICAPS Available (Private Health Fund Rebates)
No Referral needed
New Patients Welcome
We offer discount for Students and Pensioners
Contact Miranda Chiropractic Clinic today to alleviate any neck, back or leg pain. Call us on 9540 1044.
New Patients Welcome | 9540 1044